Written and illustrated by Leah-Ann Walmsley-Pledl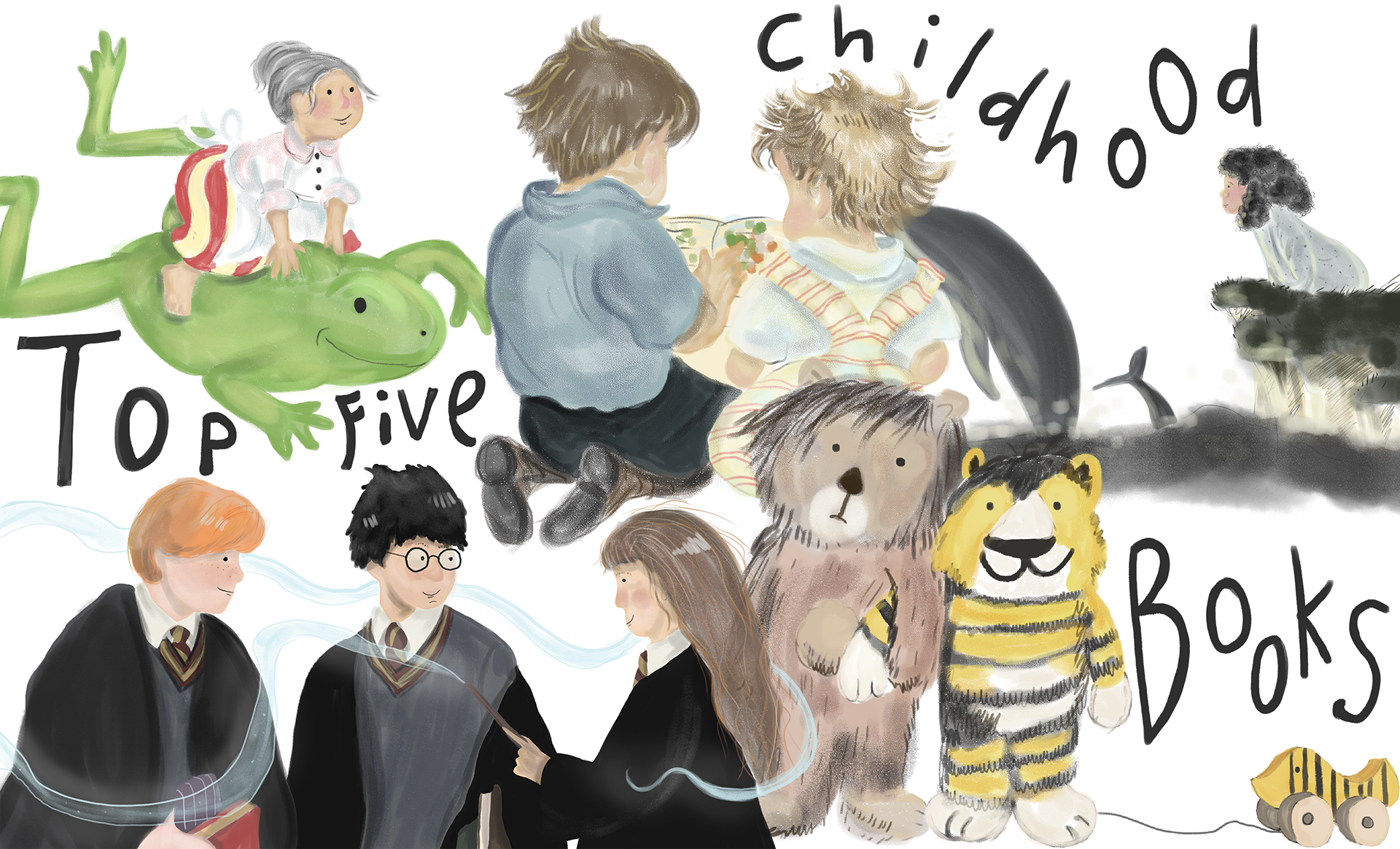 I remember my mum reading to me and my older brother when we were little. We listened to the timeless words of C.S Lewis, JK Rowling, JM Barrie and many more, brought to life by my mum's voice. Sometimes my mum also read stories to us that she had written herself. There was one about a magical rocking horse and another set in  a magical garden looked after by a gentle large footed gardener.
These early memories have instilled in me a deep love of childrens' stories and beautiful picture books, which continue to inspire the illustration work I create today. 
It was hard to pick just five books I enjoyed so much as a child, but I've managed to cut down the list to some books that have either had a lasting impression on me or that I just really enjoyed at the time. 
5. The Adventures of Mrs Pepperpott 
Written by Alf Prøysen and illustrated by Björn Berg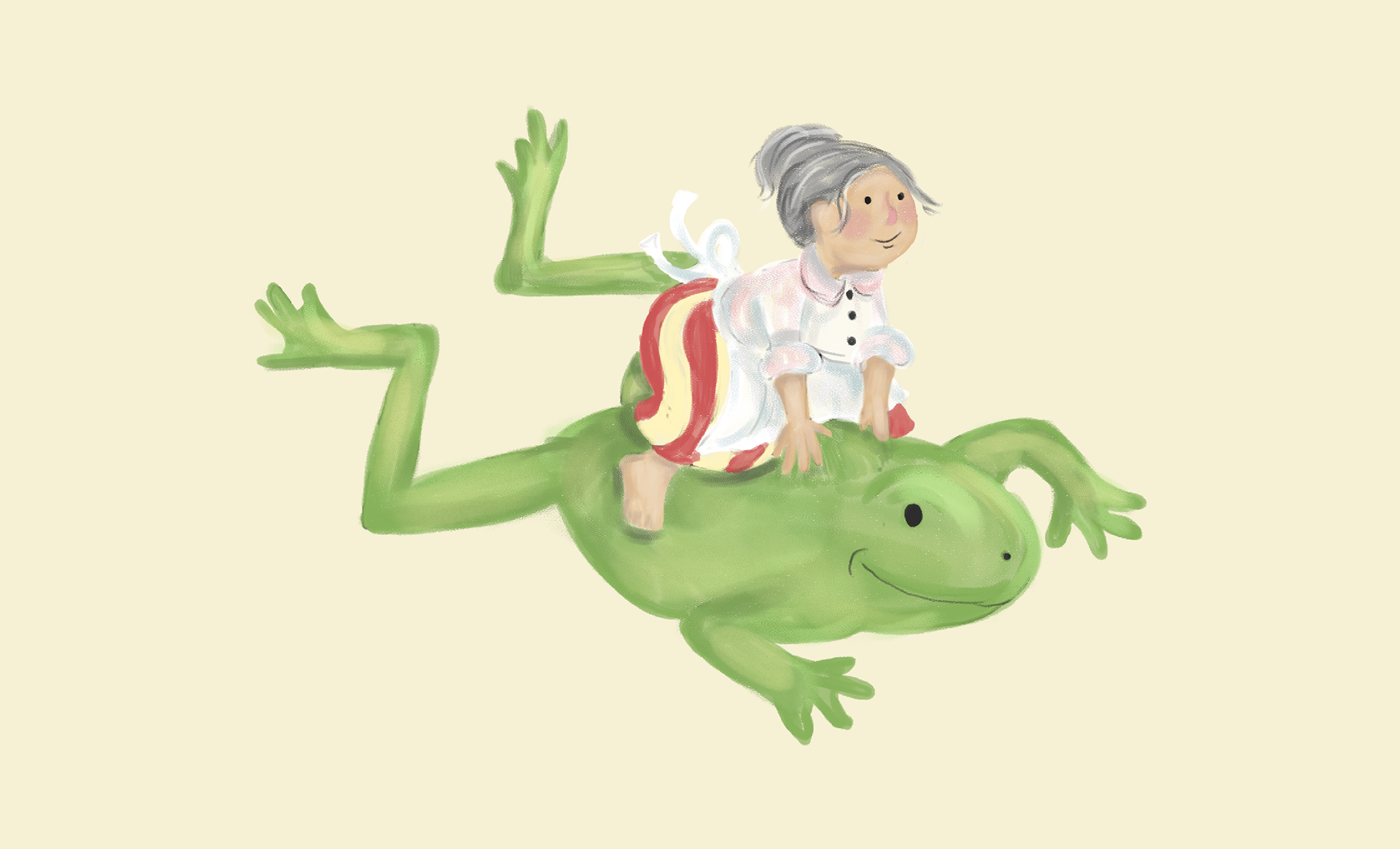 Mrs Pepperpott was the first book I read by myself.  The stories follow the main character Mrs Pepperpot who lives with her husband Mr Pepperpot. 
But Mrs Pepperpot has a secret; on occasion she shrinks to the size of a pepper pot, whilst transformed she also has the ability to talk to animals. Each time she shrinks she gets into all sorts of trouble, but always manages to get out on top.  
I love the original line illustrations by swedish illustrator Björn Berg. 
Written by Dyan Sheldon and illustrated by Gary Blythe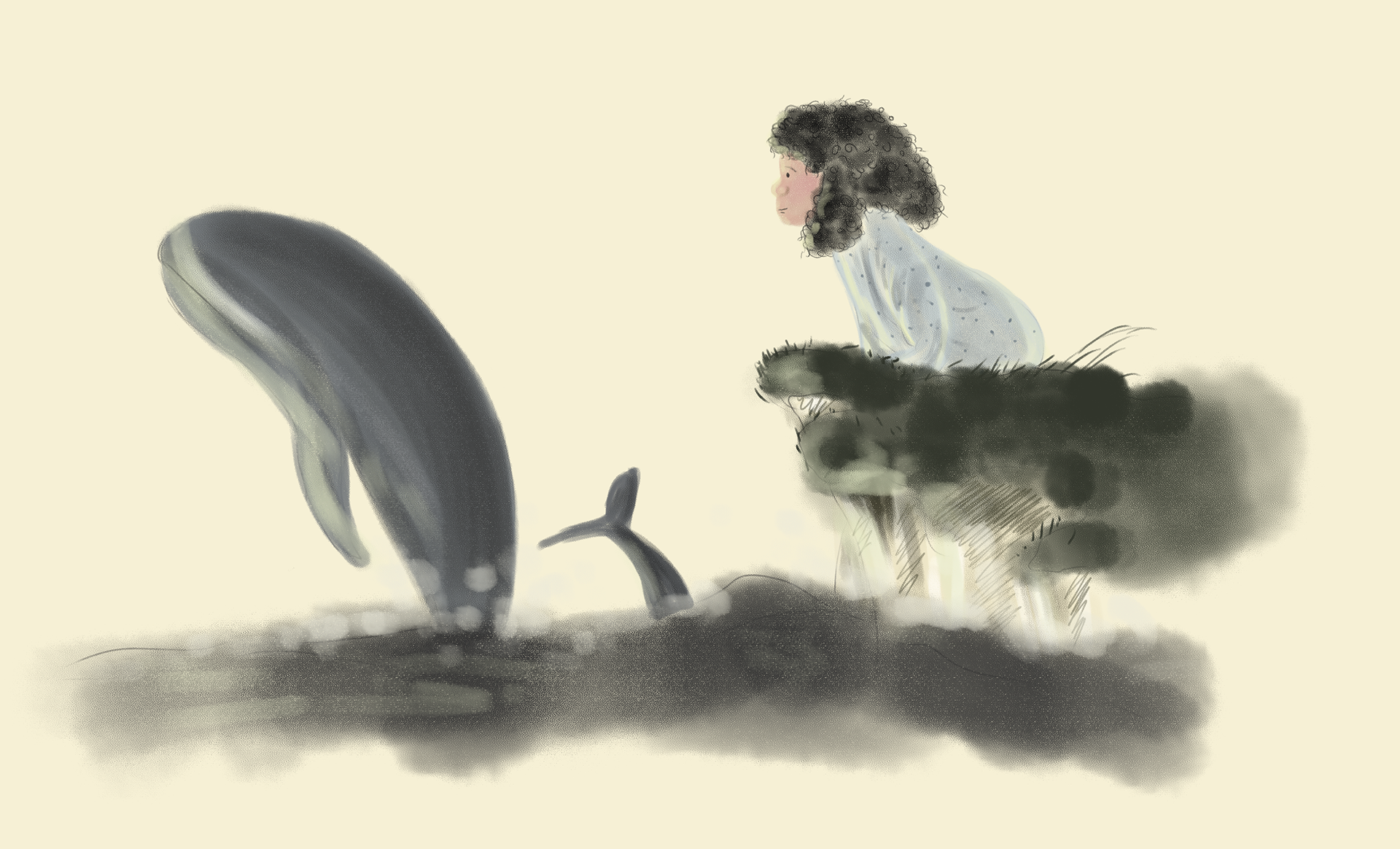 'Lily's grandmother told her a story. "Once upon a time the ocean was filled with whales.."she began. "The most wondrous creatures you could ever imagine..." Lily longed to see the whales herself.
She longed to hear them sing. '
The main attraction of this book for me were the amazingly atmospheric illustrations by Gary Blythe, they are dark, moody and magical. I have lovely memories of turning through the pages with my mum, and the book still sits on one of our bookshelves at home. 
Written and illustrated by Shirley Hughes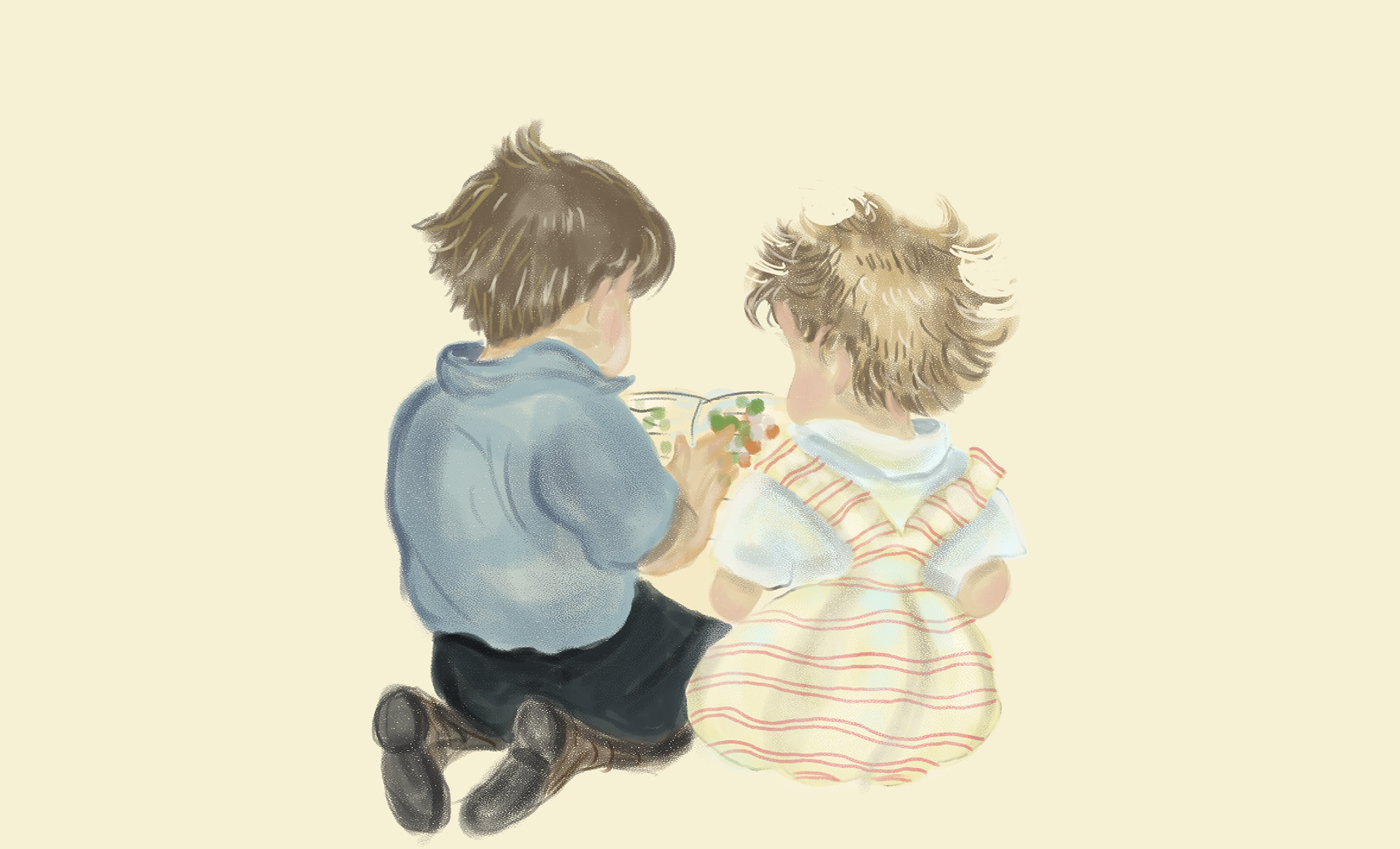 The beautifully illustrated stories of a little boy called Alfie and his younger sister Annie Rose were a big part of my childhood. I think it resonated with me so much, as it mirrored the dynamic between me and my brother, I identified with Annie Rose as the little sister following her brother around.
The stories follow the day to day adventures of the siblings, Hughes' colourful illustration manage to give these daily activities a magical quality. In one of my favourite stories Alfie and his father go camping, in the middle of the night something is trying to get into their tent, it later turns out to just be a cow. In another story, the children set up a shop in a hedge in their garden, this inspired a young me to try and set up a shop in my own garden.
2. Oh wie schön ist Panama 
Written and illustrated by Janosch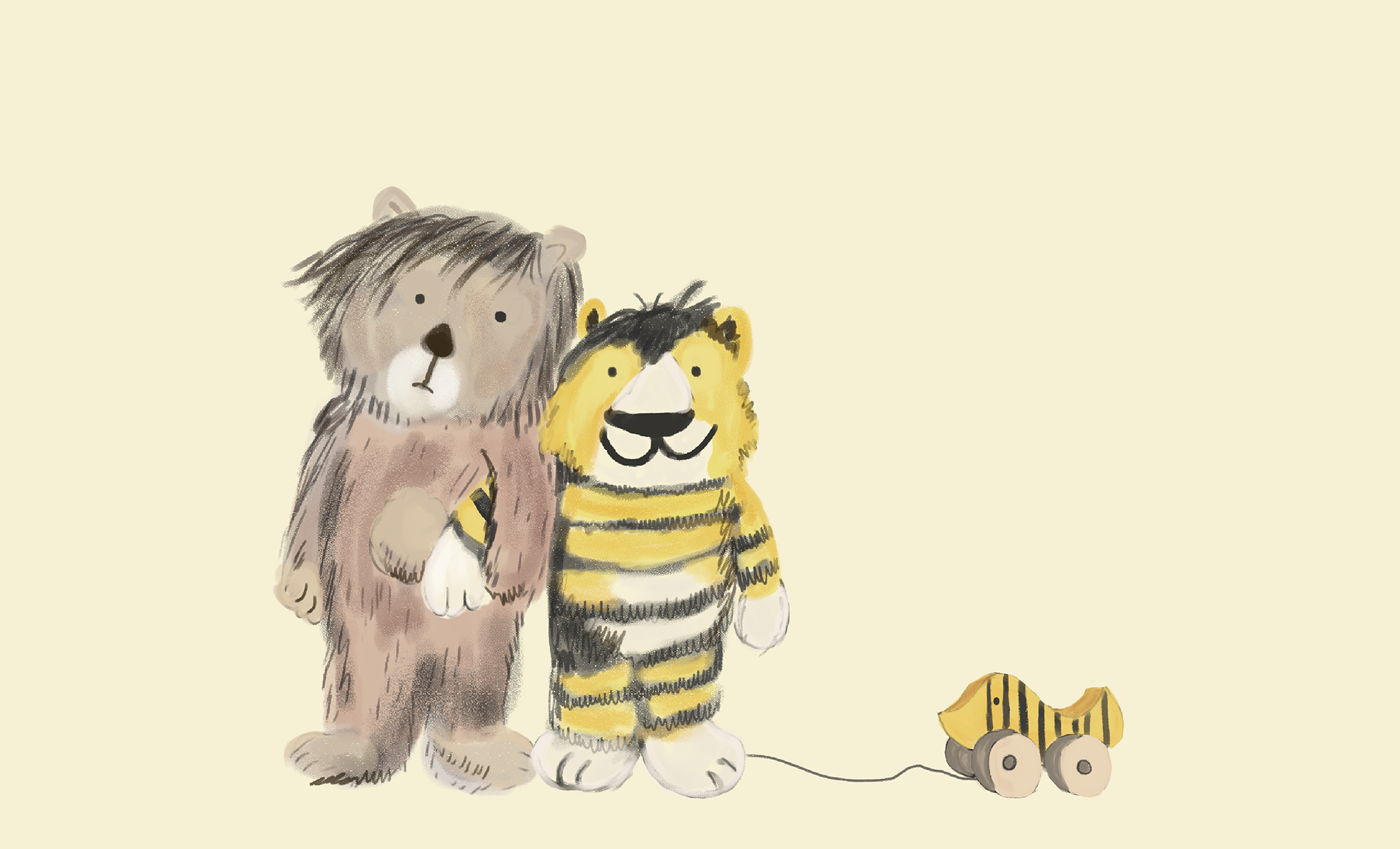 Growing up half German my brother and I also enjoyed a lot of German children's literature, one of these being Janosch. This book tells the story of Little Bear and Little Tiger. One day while fishing in the river by their house, Little Bear fishes out a wooden box with 'Panama' written on it, it smells of bananas and he decides Panama is the land of his dreams. So he and Little Tiger set off in search of Panama. It is a beautiful story, with a funny twist at the end. The watercolour illustrations are cheerful and colourful, conveying the joy the characters find in each other's friendship and the comfort of their shared home. 
Janosch's story itself is very inspiring, also known as Horst Eckert, Janosch was born in 1931 in Hindenburg (now in Poland). After WW2 his family fled to West Germany. He studied art in Munich, but was discharged due to 'lack of talent'. Despite this, Janosch persevered and found work freelancing as an illustrator and went on to create the award winning tales of Little Bear and Little Tiger. So, let this show you that no matter what people tell you, if you're passionate about something you should stick at it and not give up, who knows what you could go on to achieve... 
Find out more about Janosch here.
Written by JK Rowling and illustrated by various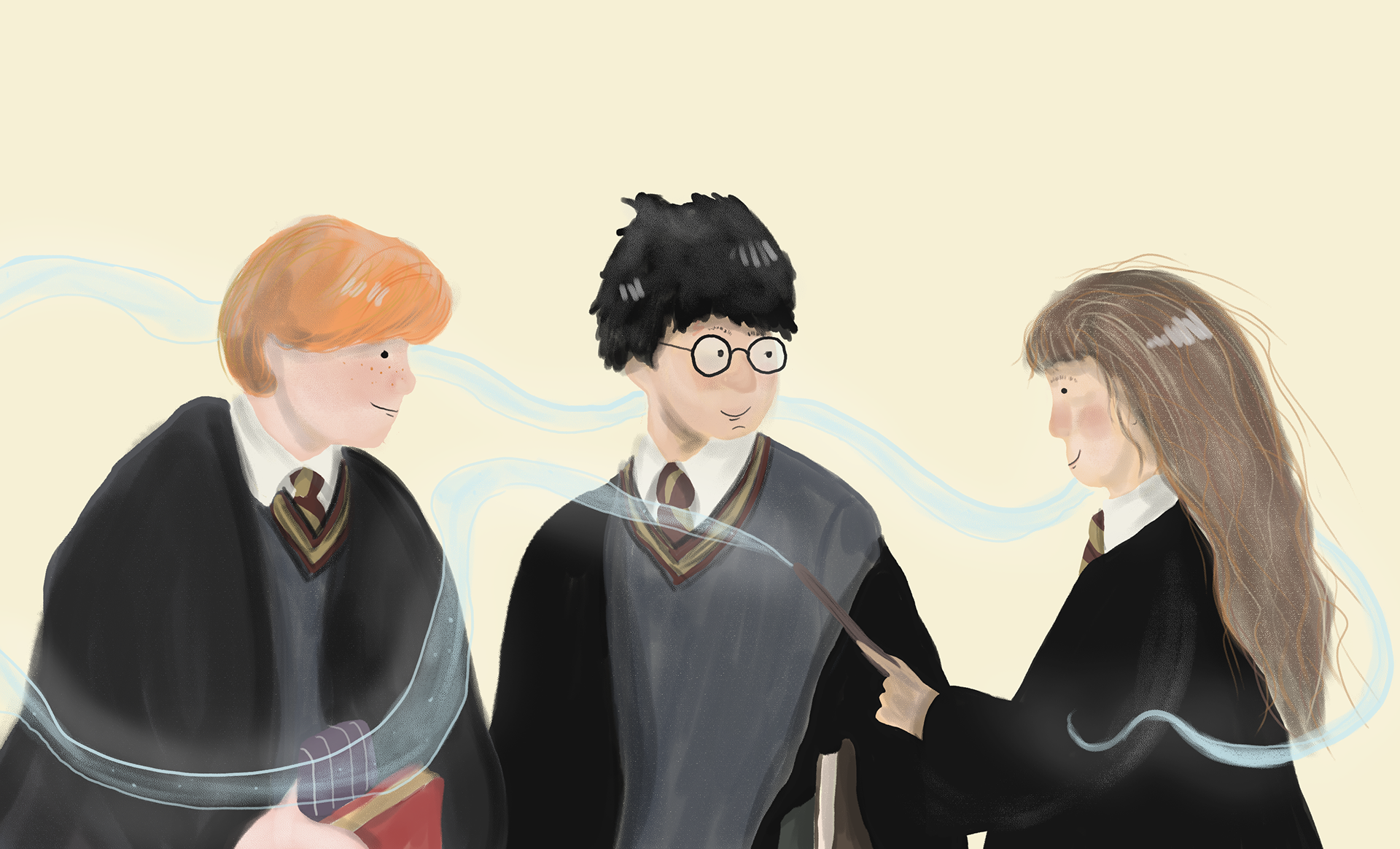 Yes, I know this isn't just one book, but we'll call it one story. 
I, like so many others, grew up with Harry, Hermione and Ron. It started when the first book was read to me when I was  younger, later I was speed reading through Deathly Hallows in my early teens and now I continue to re read the series time and time again.
I learnt so much through Harry's story. I realised that morality isn't just black and white, complex characters showed me that it's important to view things from both sides. Through reading I learnt to value bravery, loyalty and true friendship. The resilience of the characters and the wise words of Albus Dumbledore have shown me that no matter how bad things get, there is always hope to be found, (
'if one only remembers to turn on the light
'). 
My brother recently gifted me Jim Kay's beautifully illustrated edition of Harry Potter and the Philospher's Stone, full of richly coloured and stylised artwork. It shows Harry's world in a wonderfully vibrant and newly imagined way, making it all as magical as the first time we hear and read Rowling's words.  
It's a magical world I regularly return to whether through book, film or Stephen Fry's voice, and each time I do, it has that comforting feeling, like coming home.